Our Guest Teachers for Our Permaculture Design Course
We are so proud and excited about our wonderful team of Guest Teachers! The diversity of backgrounds, experiences, and approaches is going to add so much to your course - really making it super⁠-⁠strong!
Mike Biltonen, Pomologist, Know Your Roots, LLC
Mike wasn't born into farming, but learned to love it after his first orchard job in Virginia while a student at Virginia Tech. Since then he's worked to envelope the connection between cultivated food and wild nature through an approach known as nature farming. While neither completely cultivated, nor totally wild, this approach emphasizes the importance of forest dynamics, soil health, biodiversity and an undying respect for the almighty Gaia. He has earned horticulture degrees from both Virginia Tech and Cornell, but truly learned what it takes to grow good food well by spending hours in the trees, fields, and tractor cabs of the orchards he has nurtured over the years. 
Apostrophe Orchard, his latest harebrained project, situated not far from Seneca Lake, is destined to shake the foundations of pomological tradition to the ground.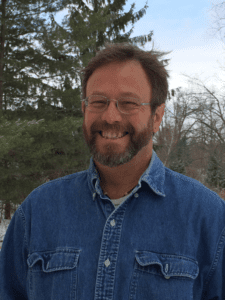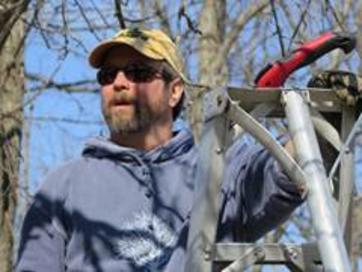 is a local farmer and water colorist. She and her husband, Roger, have been running an organic vegetable farm called Two Pond Farm in West Milford, NJ since 1976. They also raise laying hens and Dorset and Romney sheep for lamb and wool. They also custom-raise chicken, pigs, and turkeys for their customers in a CSA style. Two Pond Farm is a great example of a truly sustainable and diverse farm and homestead. Allison and Roger also run a Christmas Tree farm called Bear Swamp Farm.
In a continued effort to leave as small a footprint on this earth as possible, Two Pond Farm is powered 85% by solar and heated with an outside wood-fired boiler, using wood harvested from the property.
is the Vice President & Founding Partner of Brooklyn Grange Farm in NYC. Anastasia is a published writer and veteran of the NYC restaurant industry. Her passion for food politics is outweighed only by her knowledge of obscure vegetable-related trivia.
Though Anastasia has worn many hats over the years, previously having run Brooklyn Grange's Sales, Events and Communications Departments, respectively, her current focus is on creating strong and meaningful connections between the farm and the communities it serves. She has recently completed the manuscript for a book, The Farm on the Roof: What Brooklyn Grange Taught Us About Entrepreneurship, Community, and Growing a Truly Sustainable Business, which will be published by Avery Press in March, 2016. A born-and-raised New Yorker, Anastasia is dedicated to making her native city a greener and more sustainable place to live.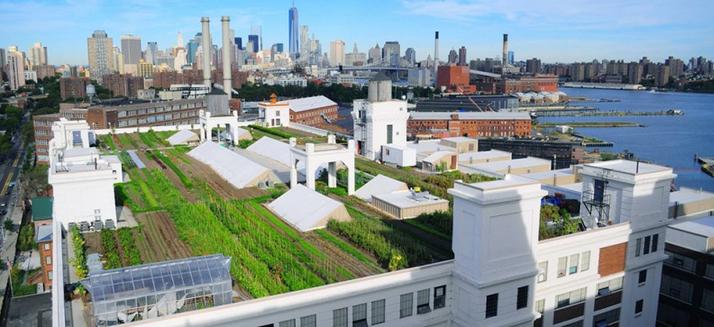 Was hired as a project manager for a spring water development site in the western Catskill mountains. This experience afforded Ashley the opportunity to work with highly respected professionals including engineers, hydrogeologists, state officials, bottled water safety experts, and industry insiders. The unique knowledge of developing a spring from scratch only deepened the respect and admiration Ashley has for mother nature and the hydrologic cycle. Studying water has permanently impacted her worldview. This led Ashley to study Permaculture and in 2015 she graduated from the Hancock Permaculture Center in Hancock, NY, under the guidance of Andrew Leslie Phillips.
While on her journey, Ashley has received guidance from a Sufi mystic on the healing and spiritual aspects of water. This expanded her understanding even further and propelled her into studying water energetics and water as a tool for healing.
Having worked in a variety of settings including corporate, start-up, and private equity, Ashley is now entering the entrepreneurial path. She hopes to continue sharing and teaching the knowledge she has acquired about water through the framework of Permaculture.
Ashley can be reached at: [email protected]
Is an organic beekeeper, as well as a writer/photographer/ filmmaker living in NYC. Grai is a co-founder of HoneybeeLives. Grai is a native of New York City and describes herself as a city girl with a country heart.
After ten years as an Editor/Producer at CNN's New York Bureau, and many years before in the film, art and publishing worlds, Grai's focus turned to beekeeping and writing. With her love and knowledge of Honeybees, she is able to use her talents to encourage a better understanding and appreciation of Honeybees by the public at large, and help nurture beekeepers to embrace a gentle and spiritual approach to their care.
Is a local "modern homesteader". He has lived in the Orange county area for the past 15+ years. On his small plot of land he has raised Rabbits, Goats, & Chickens, created permanent & annual food gardens, grown mushrooms, hops, fruit, and more. He incorporates Permaculture, Bio-dynamic, & other principles to be efficient and earth friendly while also providing food for his family.
His interests in homesteading also translate to many other interests like food preservation of all types, bread making, lacto-fermenting, cheese making, beer & wine making, charcuterie, and more. He is a strong believer of "learn by doing" and this is reflected by his hand-on teaching style.
Is an ecological designer and educator based in the Hudson River Valley. He works as a designer and planner with AppleSeed Permaculture LLC and an organizer and educator with the Greenhorns and Agrarian Trust. In addition, Connor is lead faculty for the Omega Institute's Ecological Literacy Immersion Program and a Professional Affiliate for the University of Vermont's Leadership for Sustainability program. Connor holds an M.S. in Ecological Planning from the University of Vermont and travels frequently around North America teaching and consulting.
Connor is also a teacher in Omega Institute's renowned Ecological Literacy Immersion Program. 
Is a founding member of Unadilla Community Farm, a community-based organic farmstead in Edmeston, New York. There he is the natural building coordinator, working on a traditional timber-framed barn with rammed tire foundation. For years Ben has contributed to rural intentional communities and organic farms, leading teams of volunteers in natural building projects and workshops.
He's certified in Permaculture Design through the British Permaculture Association, and holds a graduate certificate in Nonprofit Management. He's worked with local governments and NGO's on low-income housing construction; non-profits on community development and sustainable agriculture; and with private companies on sustainable construction and renovation.