Our Successful Seed Starting Program - visit our blog for lots of info or take our Seed Starting Workshop, either on-line or in-person
Traditional Workshop: In-Person at the Farm
Seed Starting for Your Organic Garden
2023 Dates to be Announced
We have been actively perfecting seed-starting for over 15 years, and I have come to realize that most of what home gardeners are told isn't complete and actually leads to failure or weak, unsatisfying seedlings...
In this workshop, we'll demonstrate and go over how to start your own seeds professionally and successfully. You'll have strong and vibrant seedlings ready to grow and produce well all season long!
We are also doing this organically and biodynamically - using herbal teas to prevent damping off, using organic nutrients, etc.
For anyone planning a big garden, starting your own strong and healthy seedlings is imperative! Workshop takes place at Midsummer Farm. I start seeds basically throughout the year.... but most seeds are started January through April of each year. So we plan our in-person seed starting workshops in the late winter and early spring.
Seed Starting for Your Organic Garden Workshop
This online version of our Seed Starting Workshop will cover all the same great info that is covered during the in-person workshops we have been giving at our farm for 10 years. 
We'll be delving into all the tips and tricks we've learned as we have been perfecting seed starting. Be aware that many of the accepted practices of seed starting are quite misleading and don't actually lead to robust and healthy seedlings. 
After taking this workshop, you be able to grow vibrant and strong seedlings that will produce great plants. We practice strict organic methods, and we'll talk about products we use as well as teas and products we make for our seedlings. We will also cover using biodynamic principles in your seed starting protocol. 
For anyone planning a big garden, starting your own strong and healthy seedlings is imperative!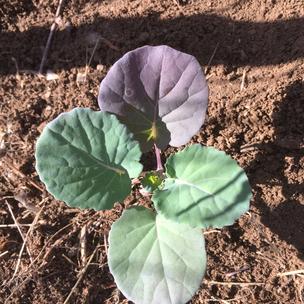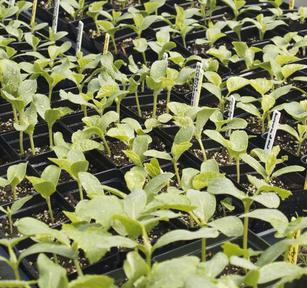 Register right here and then watch or re⁠-⁠watch anytime!
After registering, you will be given a password protected link to the  Seed Starting Workshop Webpage.
The webpage content is arranged chronologically in 9 modules, which include 12 videos and lots of pictures - numbered clearly so you can keep track of where you are and so you can watch and learn on your own time. No downloads needed!
Also, we want our online workshops to be personalized - I am here to answer any questions you may and give personalized advice as well! There are forms provided throughout the webpage for you to conveniently ask your questions!
– Trying to decide where to get your seeds from? It makes a difference!
To avoid GMO seeds, look for Seed Catalogues that are either Certified Organic or that say they take "The Safe Seed Pledge"
– Having trouble figuring out when to sow certain seeds? We time our seed sowing according to when we can plant them outdoors or in autumn if they need stratification ...  We have a Blog Post on Scheduling your seed starting! (TO COME SOON)